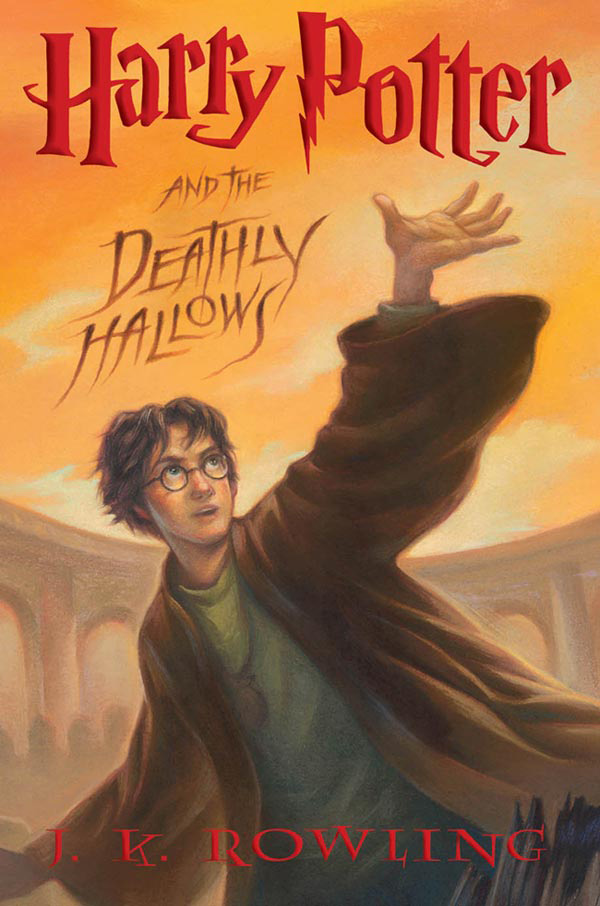 My head is spinning... my back aches... my eyes hurt... but it was worth it! At approximately 11:30am I finished the very last Harry Potter book. I can now change my homepage back to Yahoo and watch the news without fear of being spoiled. I now know what happens.

Don't worry, I won't say anything. I hate hearing spoilers and would hate to give away anything if you plan on reading it. I won't even say if I loved it or hated it... although if you have read it, email me and I'll let you know what I thought :)

Yesterday one of my favorite bloggers finished the book and put up a post about it. I only read the title and quickly closed the page, fearful of finding out the ending. Today after I finished the book, I clicked back to her page and the first paragraph of her post cracked me up...



"J. K. Rowling is trying to take over the world through social isolation, lack of personal hygiene and sleep deprivation. With half the world's population starved for quality sleep, unshowered and refusing to talk to even their closest friends, Ms. Rowling is poised to take over the muggle world."
How true... although, thankfully, I was in the showered minority.
I spent the last 3 days reading at work... getting aggravated when the phone rang or someone asked for my help... Hello?!? Don't they know that I am trying to find out what happened to The-Boy-Who-Lived?!?
Well, now that the Harry Potter series has ended, I guess I better find something else to read. Any suggestions?